Date:
Wednesday, 23 May, 2018

to

Thursday, 24 May, 2018
In partnership with the University of Louvain-la-Neuve, on May 23-24th, GreenWin is organising the 4th Edition of International Conference Green chemistry and White biotechnology: from research to business. On this edition, CELABOR, valuable company within the consortium, will not only be a participant, but is also a sponsor of the event, having a whole exhibitor stand.
The purpose of the conferences is to take stock of the innovative technology used to boost activities in the fields of green chemistry and white biotechnology around the world, to share knowledge and encourage the creation of new R&D projects involving the academic world, research centres and industrial players in the sector. 
There will be several opportunities to discuss the issues, and a round table event will give participants the chance to ask any questions they may have. The programmes are currently being scheduled.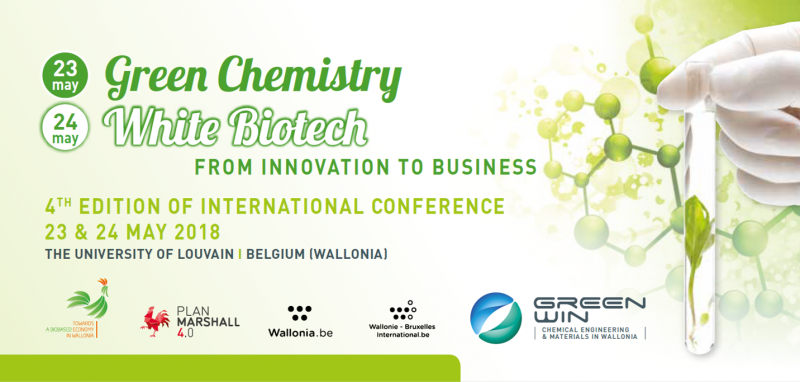 ​
Check out our latest updates on the BARBARA project and other related activities by subscribing to our newsletter and follow us on facebook, twitter and linkedin !!!