BARBARA Final Conference - Free register. On the 6th of October 2020, at AITIIP´s new facilities in Zaragoza (Spain). It will also be live streamed.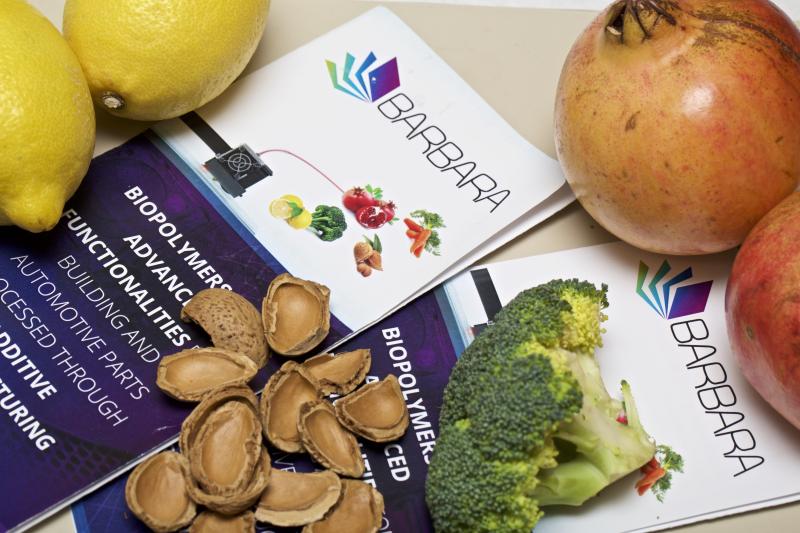 Aitiip as coordinator of the project organises this event in Zaragoza.
Come to Zaragoza and share in the knowledge that can make a difference.
For more information on the final conference visit the website at https://www.aitiip.com/en/barbara-final-conference-free-register.html/.
Registration is open now: REGISTER HERE
From corn, lemon, broccoli, pomegranate and almond to 3D printed industrial parts with advanced properties and innovative functionalities.
Achieving the extraction of bio molecules from agricultural residues and introducing them into commercial materials to create new bio-based engineering bioplastic materials with specific functionalities.
These innovative materials have been processed through additive manufacturing to obtain 3D printed industrial parts for the automotive and construction sectors.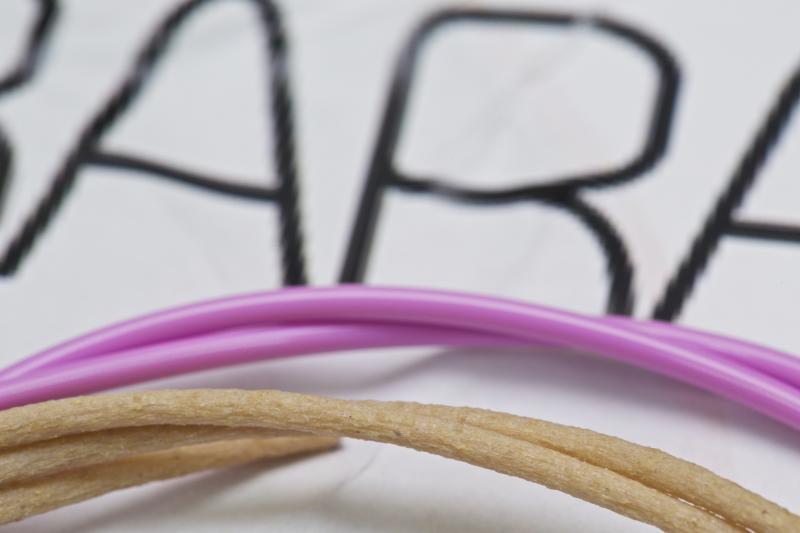 Those attending the event will have the opportunity to learn how to introduce agricultural by-products and residues into a circular economy.
AGENDA:
| | |
| --- | --- |
|   |   |
| 09.30 – 10.00 | Official opening |
|   |  * Juan Manuel Blanchard, Presidente de Aitiip |
|   |  * Paloma Mallorquin, Project Officer, Bio-based Industries JU |
|   |  * CDTI |
|   |  * Gobierno de Aragón |
| 10.00– 10.15 | Project overview |
|   |  * Berta Gonzalvo, Aitiip Research Director and BARBARA project coordinator. |
| 10.15 – 11.30 | Extraction of starch and natural compounds from agrowaste |
|   |  * From corn to bioplastic: subcritical water extraction of arabinoxylans from corn fibre. Fran Vilaplana, KTH |
|   |  * Extraction of natural dyes and antimicrobials from agro-food waste. M. Carmen Garrigós, UA |
|   |  * Scaling up extraction processes. Stéphane Kohnen, CELABOR |
|   |  * Life Cycle Assessment. Luigi Torre, UNIPG |
|   |  * Questions and answers |
| 11.30 – 11.50 | Break |
| 11.55 – 12.35 | 3D printing engineering bioplastics |
|   |  * Functionalisation of compounds. Lidia García, TECNOPACKAGING |
|   |  * Innovative 3D printing methodologies for bioplastics. Marta Redrado, AITIIP |
|   |  * Questions and answers |
| 12.35 – 13.30 | Industry vision on 3D printing and bioplastics |
|   |  * Construction sector. Eva Martínez, ACCIONA |
|   |  * Automotive sector. Andrea Pipino, CRF |
|   |  * Materials supplier. Elena Piera, NUREL |
|   |  * Questions and answers |
| 13.30 – 15.00 | Break |
| 15.00 – 15.45 | Other approaches for agrowaste  |
|   |  * FECOAM vision and projects. Pedro Sánchez, FECOAM |
|   |  * From citrus peel to biobased bottle: Citruspack project. |
|   |  * ECOAT (ECO sustainable multifunctional biobased COATings with enhanced performance and end of life options). Alfonso Jiménez, UA |
|   |   |
Follow us on Facebook, Twitter and Linkedin and sign up for the newsletter to keep up to date with news: (https://www.barbaraproject.eu/user/register)
| | |
| --- | --- |
|   | This project has received funding from the Bio Based Industries Joint Undertaking under the European Union's Horizon 2020 research and innovation programme (Grant Agreement No. 745578). |