Barbara project gets to the end.
Book your place for the Barbara project final conference!
This is a European project which improves thermal, mechanical and aesthetic properties of bioplastics, which are generated from farming waste and by-products with a view to generate new materials and products with advanced functionalities for the construction and automotive sector.
Book the day! Aitiip as coordinator of the project organises this event. Next April 16th, 2020 in CaixaForum, Zaragoza will take place the BARBARA project final conference.
Come to Zaragoza and share in the knowledge that can make a difference.
For more information on the final conference visit our website at https://www.barbaraproject.eu/.
Registration is open now: https://www.aitiip.com/en/book-your-place-for-the-barbara-project-final-conference.html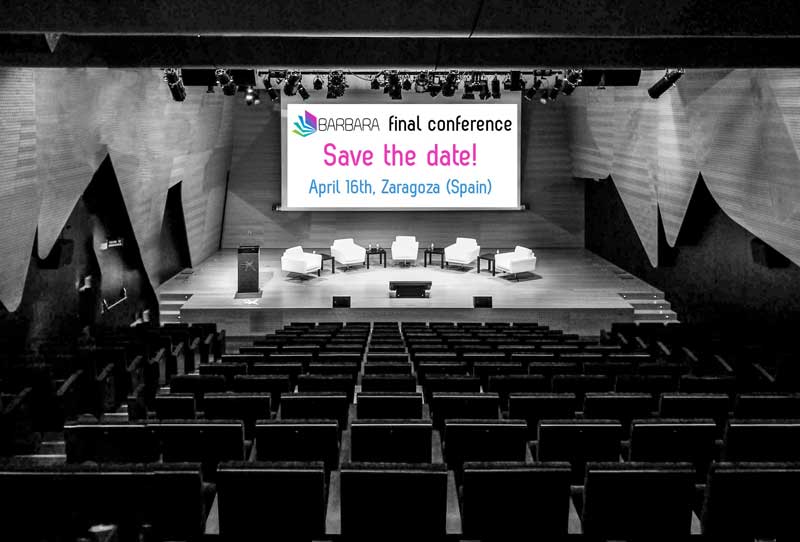 Follow us on Facebook, Twitter and Linkedin and sign up for the newsletter to keep up to date with news: (https://www.barbaraproject.eu/user/register)
​