Date:
Monday, 11 September, 2017

to

Wednesday, 13 September, 2017
As scientific manager in the Barbara project, the principal investigator in the partnership at KTH, Prof. Vilaplana, along with Dr. Balazs Imre (KTH, Sweden) were this week at the 6th Conference on Biobased and Biodegradable Polymers (BIOPOL 2017) in Mons, Belgium. Dr. Imre succesfully presented a poster summarizing the tasks that the Swedish Royal Institute of Technology will accomplish within the time frame of the project, along with their starting results.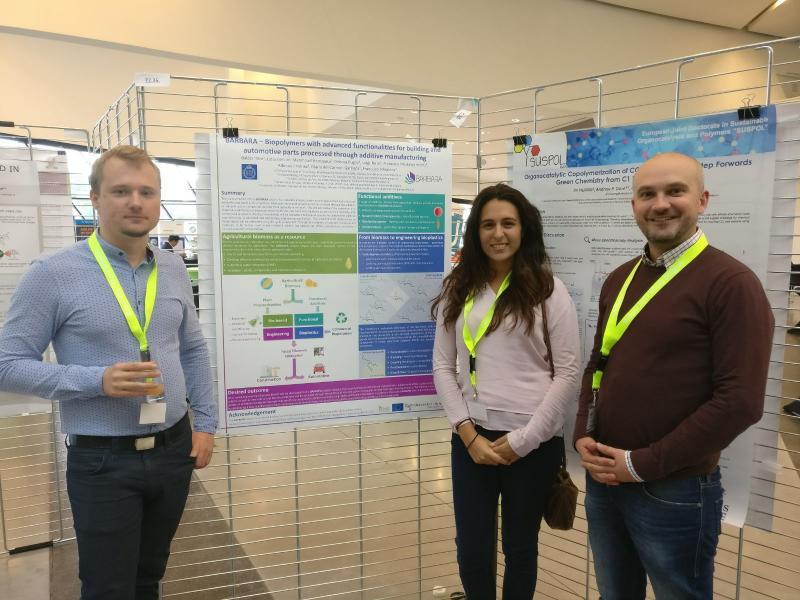 Dr. Balazs Imre (KTH, Sweden) , Dr. Lidia Garcia (TECNO, Spain) and Prof. Vilaplana (KTH, Sweden)
Dr. Lidia Garcia, from our partners at TECNO packaging, was also at the Conference with very interesting projects from the newly established Spanish spin-off. TECNO packaging will be in charge of the development of composite masterbatches using the functionalized bioplastic matrices within the BARBARA project.
A full gallery of interesting pictures is available at our social network sites. Join us on facebook, twitter and linkedin !!!