Date:
Tuesday, 20 November, 2018

to

Wednesday, 21 November, 2018
The 3rd consortium meeting in the Barbara project took place this November 20-21st at the premises of CELABOR (Herve, Belgium), key partner in the up-scaling of products from work packages 1 and 2. All partners were gathered in this event, as to put together the results so far and plan for the future of the project, at this mid-stage of the life span of project Barbara.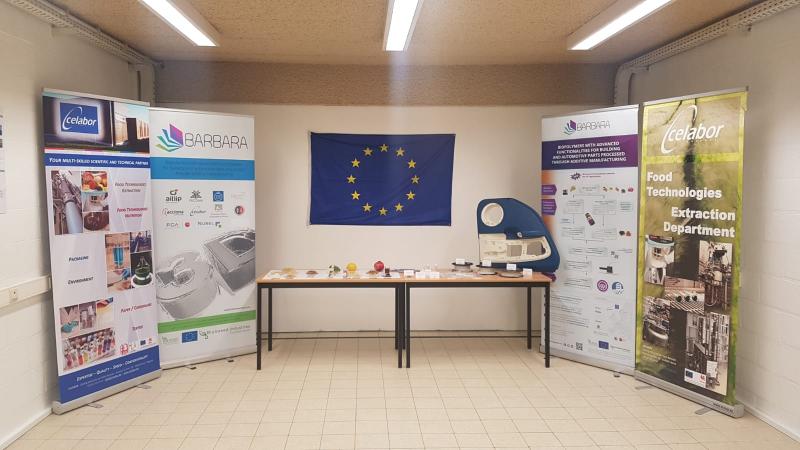 The project proceeds on-time, with extraction of yellow and blue pigments, antimicrobials, biomordants, as well starch and arabinoxylan, already optimized and being up-scaled. The modification of biopolyesters and nanoclays incorporating these additives is also quite advanced. A new heading device has been designed for the fused filament fabrication device. It is expected that some preliminary prototype might be already available for the next consortium meeting in May 2019.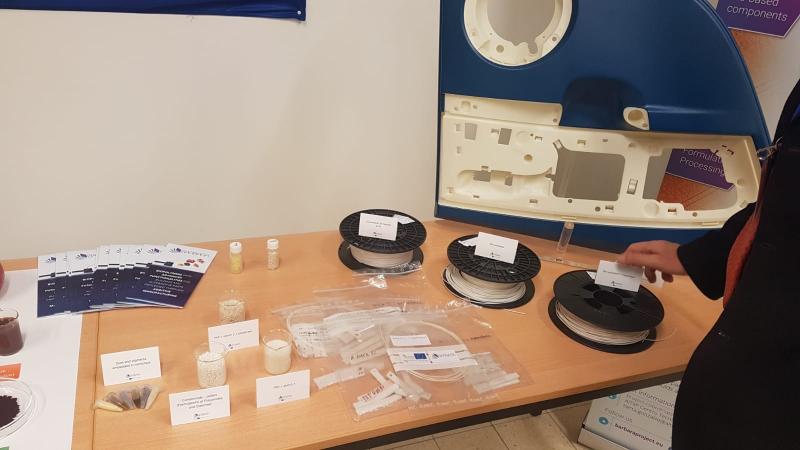 Be updated on the latest news on the Barbara Project, the valorisation of agrowaste and 3D-printing on our social media networks or subscribe to our newsletter and our youtube channel.