Date:
Monday, 11 September, 2017

to

Wednesday, 13 September, 2017
This week, the 6th International Conference on Biobased and Biodegradable polymers (BIOPOL 2017) took place in Mons, Belgium. he team at the University of Alicante presented several works on PLA and gelatin based multifunctional nanobiocomposites, along with their progress in other European projects (e.g. the valorization of mushroom waste streams into functional additives and polymers, FUNGUSCHAIN project).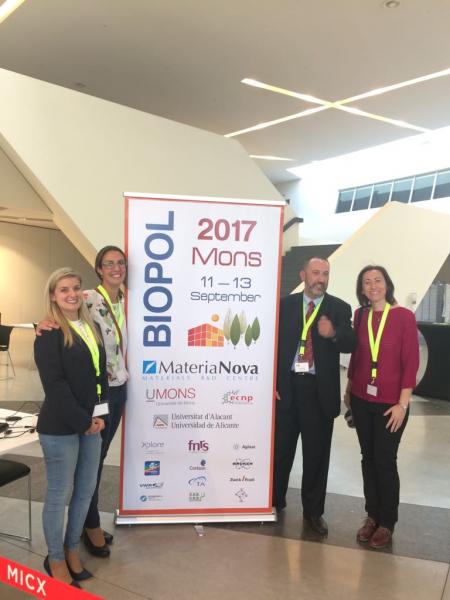 Part of the UA team at BIOPOL 2017
Of course, the Conference was the perfect scenario for the dissemination of the Barbara project. Leaflets were distributed, and a poster was presented, explaining the main concepts of the Project. The poster can be downloaded here.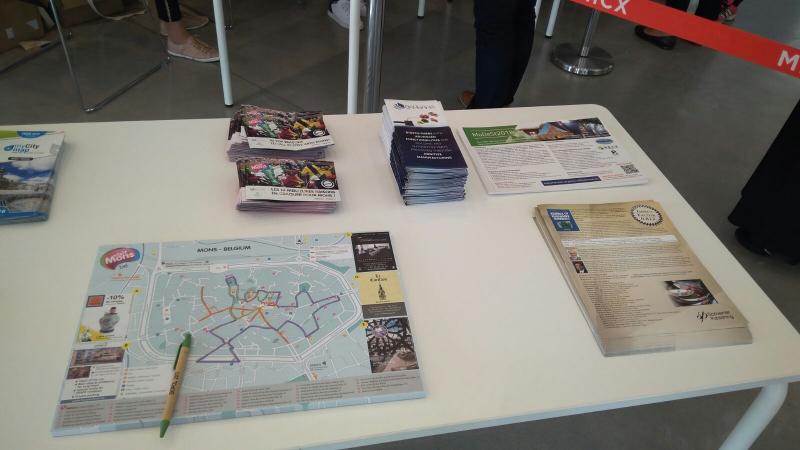 Registration desk and dissemination material at BIOPOL 2017
A full gallery of interesting pictures is available at our social network sites. Join us on facebook, twitter or linkedin !!!